2014-2016 FIESTA ST MOUNTUNE ULTRA HIGH-PERFORMANCE SILICONE BOOST HOSE KIT - BLUE
This part is no longer available.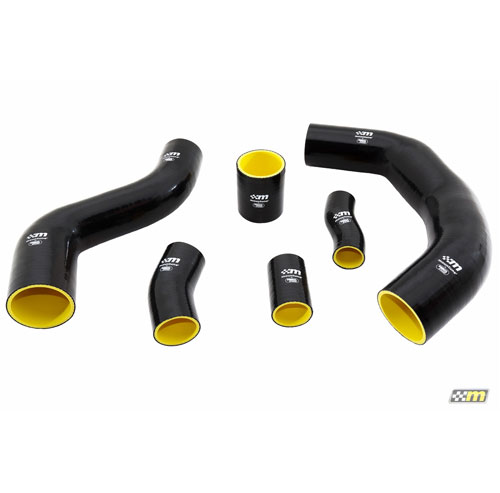 2364-BHK-BLU
Instruction Sheet
Not Available
The mountune boost hose upgrade kit for the Fiesta ST consists of three stainless steel wire reinforced hoses manufactured with 3-ply Nomex fabric to ensure flawless performance in extreme conditions. This kit is compatible with the mountune intercooler upgrade or the original Fiesta intercooler and is an exact replacement for the original parts.
Fits 2014-2016 Fiesta ST
Nomex construction resists heat up to 250c
Compatible with mountune or original intercooler
Easy installation
Color: Blue
Also available in red, black, yellow
Part Type
Engine: Cooling
Warranty Availability
Not Available
Packaged Dimensions
10" x 8" x 20
Packaged Weight
4.7 lb(s)
Country of Origin
United Kingdom