4.6L 2V SOHC HEAD CHANGING KIT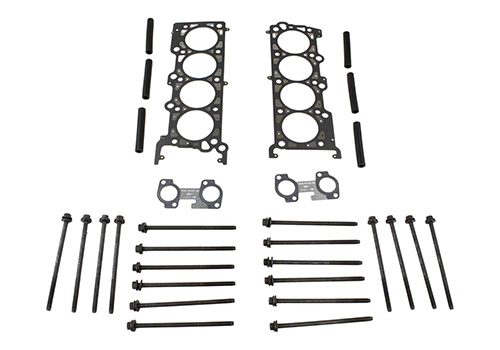 M-6067-D46
Sold in Units of
Each (1)
Instruction Sheet
Not Available
ATTENTION:

This part is intended as a replacement part for use only in the application(s) identified in the product description. Installation of this part in a vehicle for which it is not intended may violate U.S. and Canadian laws and regulations related to motor vehicle emissions.

Contains all components necessary for changing cylinder heads on 1996-2004 Mustang 4.6L 2V SOHC engine (May fit other make and model years 4.6L 2V SOHC engines)
Kit includes multi-layer steel head gaskets, exhaust manifold gaskets and high-strength torque-to-yield head bolts
Includes spacers that make this task significantly easier to remove and replace heads while on the car
Highly recommended when installing M-6049-P46 and M-6050-P46 cylinder heads
Part Type
Engine: Overhaul Kits
Warranty Availability
Not Available
Package Dimensions
12" x 2.75" x 19.5"
Country of Origin
United States