The Ford Performance TechLine phone system is online. Call us at 800-367-3788.
For the hearing- or speech-impaired: Please contact the Telecommunication Relay Service by dialing 711.
2018-2020 MUSTANG ECOBOOST PERFORMANCE CALIBRATION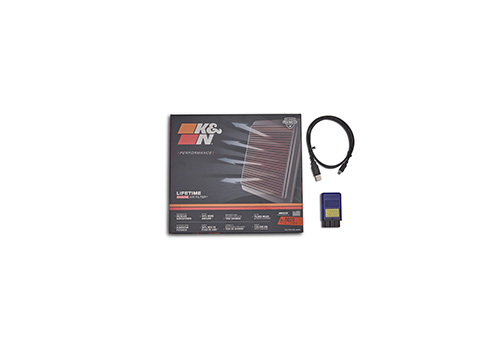 M-9603-M4C
Sold in Units of
Each (1)
Instruction Sheet
Not Available

The "Fifty States Street Legal" icon means that this part has been determined by the California Air Resources Board (CARB) not to have an adverse effect on emissions when installed and used properly in the application(s) identified in the product description. Under EPA and CARB policy, such parts may be installed in vehicles driven on public roads and highways.

Fits 2018-2020 Mustang EcoBoost with manual or automatic transmissions (Not for use with 2020 H.O. package)
Horsepower and torque gains throughout the powerband

35 HP peak gain at 2,900 RPM
76 Lb.Ft. Torque peak gain at 2,600 RPM

Exclusive Ford Performance warranty when dealer installed
Ford Performance calibrations are 50 state legal with CARB EO (D-752-2)
Automatic calibrations feature optimized performance shift schedule
Powertrain calibrations are developed and supported for U.S. and Canadian vehicles
Premium (91 octane or higher) fuel only
Horsepower and torque gains will not be optimized until fuel octane is learned
Includes
Pro Cal 3 calibration interface

Ford Performance M-9601-M High Flow Performance Air Filter
Calibration voucher
Part Type
Electrical: Analyzers / Calibrators
Packaged Dimensions
12.5" x 3.25" x 11.5
Packaged Weight
2.2 lb(s)
Country of Origin
United States