2017-2020 F150 3.5L ECOBOOST OIL-AIR SEPARATOR RH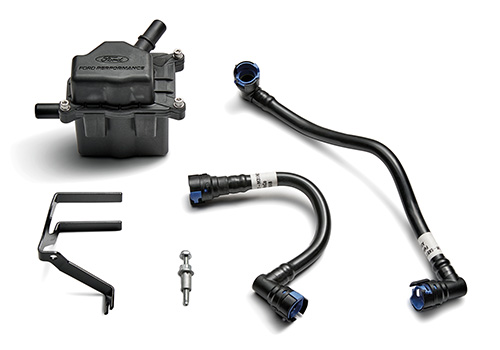 M-6766-35T
Sold in Units of
Each (1)
Ford Performance air/oil separator for 2017-2020 F150 3.5L engine.
Fits 2017-2020 F150 with 3.5L engine including Raptor.
Canister is located on the RH (Passenger) side of the engine
Precision molded canister with unique filter media separates oil vapor from the air in the PCV system
Designed and engineered specifically for installation on the Ford EcoBoost family engines
All OEM quality hoses and fittings are used for a high quality installation and function
This is a highly engineered system, not a universal "fits-all" kit, developed by the experts that know your Ford engine best

Canister is easy to drain by removing PCV lines off canister, removing canister and draining oil
Engineered and manufactured in the USA
Part Type
Engine: Dress-Up Kits
Warranty Availability
Not Available
Package Dimensions
5" x 7" x 18"
Country of Origin
United States