Due to COVID-19 staffing precautions, the Ford Performance TechLine phone system is offline. We are still here to help. Live Chat is available. Click here for contact information.
1979-1993 V8 MUSTANG CLUTCH LINKAGE UPGRADE KIT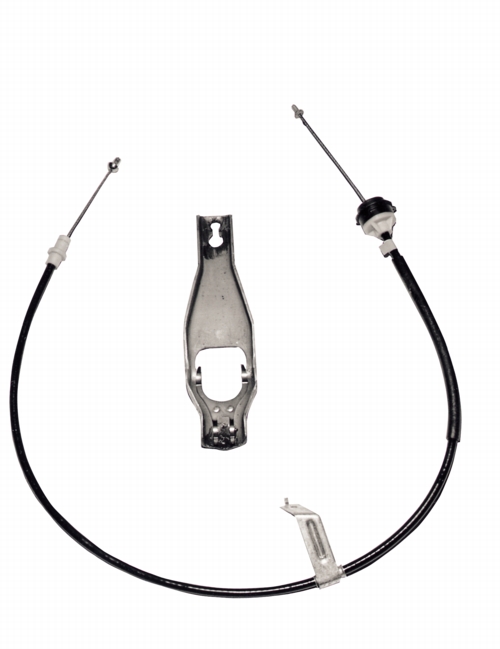 M-7553-A302
Sold in Units of
Each (1)
Instruction Sheet
Not Available
This kit consists of a beefed-up clutch release fork and heavy-duty self adjusting high lubricity polymer-lined clutch cable.

Fits 1979-1993 Mustang with factory self adjusting clutch quadrant

Can be used with HD Throwout Bearing M-7548-A
NOTES:

(1)

1984 and later cars have heavy-duty cable as original equipment.

(2)

1986 and later cars have beefed-up clutch release fork as original equipment.

(3)

To install this kit in 1979-1981 vehicles with manual adjustment clutch mechanisms, the 1982 and later self-adjusting quadrant mechanism must be purchased from Ford and Lincoln-Mercury dealers.
Part Type
D-Line: Clutch Related
Warranty Availability
Not Available
Packaged Dimensions
2.5" x 11.75" x 20.5
Country of Origin
Taiwan, Republic of China