2017-2020 RAPTOR CHASE RACK IN-BED TIRE CARRIER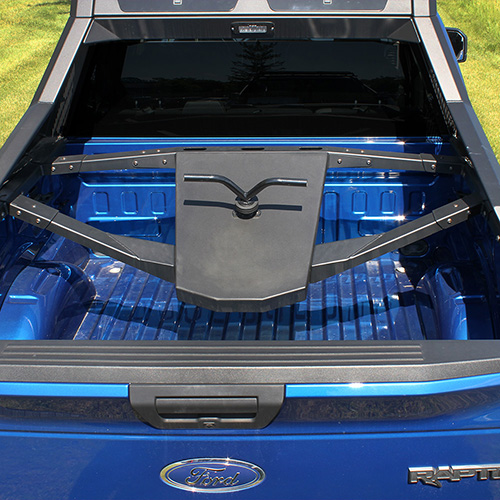 M-19007-BC
Sold in Units of
Each (1)
Instruction Sheet
Not Available
Fits 2017-2020 Raptor equipped with Raptor Chase Rack M-19007-A

The Ford Performance Raptor Chase Rack In-Bed Tire Carrier is an add-on unit designed to work with Raptor Chase Rack/Roof Rack M-19007-B. It allows for storing up to a 40" tire on an angle, leaving room for storage underneath. Made of high quality American steel, it shares the same level of fit and finish as the chase rack and will set your truck apart in the crowd!
Part Type
Body: Rails/Steps/Bars/Racks
Warranty Availability
Not Available
Package Dimensions
35" x 62" x 10"
Country of Origin
United States