2005-2014 MUSTANG V6 COUPE SWAY BAR KIT
This part is no longer available.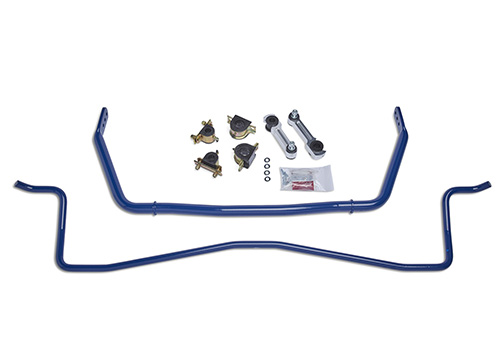 M-5490-C
Instruction Sheet
Not Available
Sway bar kit designed for increased handling and performance on the 2005-2014 Mustang Coupe V6
Front bar diameter: 35mm, tubular; Rear bar diameter: 20.64mm, solid

Includes all mounting hardware
Note:Some factory fasteners are one time use. Please reference service manual for reuse information and correct torque specifications.
Part Type
Chassis: Control Arms / Stabilizers
Warranty Availability
Not Available
Packaged Dimensions
18" x 3.5" x 64.5
Country of Origin
United States