11" PRESSURE PLATE BOLT AND DOWEL KIT
This part is no longer available.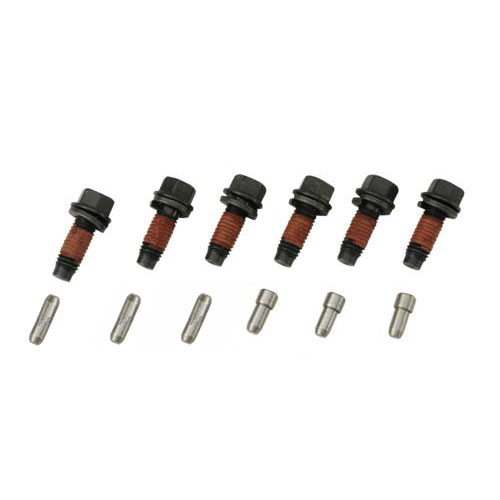 M-6397-A46
Instruction Sheet
Not Available
Use with Ford Racing flywheels on 4.6L engines to align and attach the 11" diaphragm-style clutch and pressure plate to the flywheel.
This kit includes 2 sets of dowel pins (early and late applications) that are necessary to align and stiffen the pressure plate shell. NOTE: If the dowels are not used the clutch may chatter and the engine vibrate
Includes six 10 mm X 1.5 pressure plate bolts and dowel pins for use with 11" modular flywheel
Part Type
Driveline: Clutch Related
Warranty Availability
Not Available
Package Dimensions
3.5" x 1.5" x 3.25"
Country of Origin
United States