"FORD RACING" SLANT EDGE AIR CLEANER - BLACK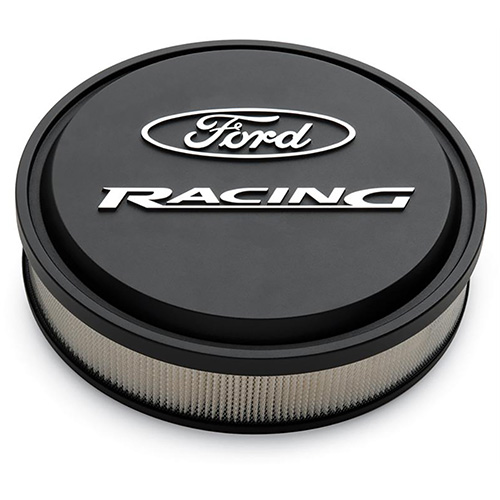 Dress up your engine compartment with this drop base style Ford Racing air cleaner.
Diameter = 13"
3" Motorcraft FA612R filter included
Attractive black crinkle finish
Fits common 4 barrel 5 1/8" carburetor flange
Note: 3 3/4" clearance required from carburetor air cleaner mounting flange to hood. Slowly close hood on initial installation to insure proper clearance.
Part Type
Engine: Air Cleaner
Warranty Availability
Not Available
Package Dimensions
15" x 5" x 15"
Country of Origin
United States