WHEEL NUTS (5 PACK)
This part is no longer available.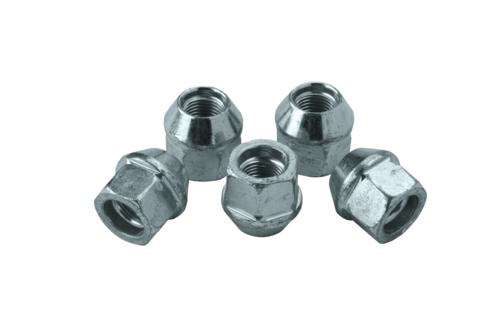 M-1012-G
Instruction Sheet
Not Available

Service replacement for the Mustang FR500S and BOSS 302S race car.
1/2"-20 thread plated steel cone seat lug nuts
Open-ended for use with long wheelstuds
13/16" hex
Fits 2005-2014 Mustang and most other 1/2"-20 applications
Part to be replaced by M-1012-H
Part Type
Chassis: Wheel Locks / Lug Nuts
Warranty Availability
Not Available
Package Dimensions
2" x 2" x 4"
Country of Origin
United States