BRONCO M220 REAR AXLE OUTER BEARING/SEAL KIT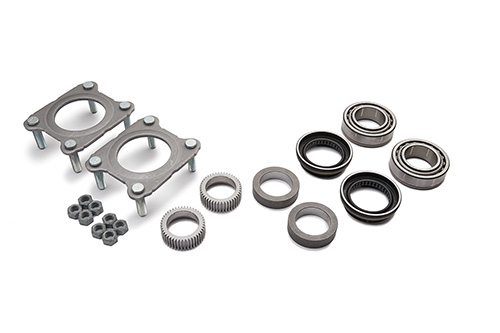 M-1225-C
Sold in Units of
Each (1)
Instruction Sheet
Not Available

Fits 2021-2023 Bronco rear axle. This kit is necessary when changing axles and recommended when changing gear sets. Kit includes:
(2) axle bearing assemblies
(2) axle bearing retainers
(2) outer axle seals
(2) oil seal retainers
(2) ABS tone rings
(8) axle bearing retainer nuts
Installation instructions
Note: Not compatible with Bronco Raptor
Part Type
Driveline: Axle Components
Warranty Availability
Not Available
Package Dimensions
12.5" x 7" x 13"
Country of Origin
United States