BRONCO M220 REAR AXLE ASSEMBLY 4.46 W/ELECTRONIC LOCKING DIFFERENTIAL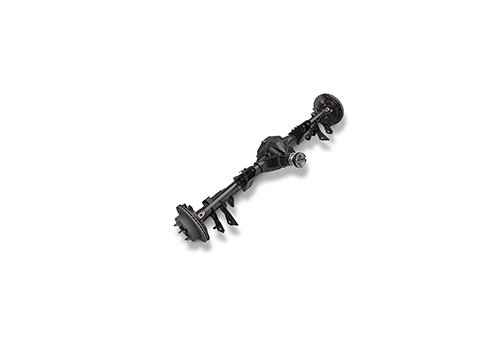 Upgrade your Bronco's capability with a Ford Performance Parts complete axle assembly.
Fits 2021-2023 Bronco
Complete bolt-in rear axle housing
4.46 ratio
Electronic locking differential
Axle shafts included
Brake rotors included
Utilizes production brake components
Service replacement for Broncos with the Badlands package
For Broncos NOT equipped w/E-locker from the factory, see M-14489-BR for wiring/switch kit
If changing axle ratios M-9603-B23 or M-9603-B27 are required for module and speedometer recalibration.
Note: ***FRONT AND REAR AXLE RATIOS MUST BE THE SAME***
Not compatible with Bronco Raptor
Part Type
Driveline: Complete Axle Assy
Warranty Availability
Not Available
Package Dimensions
25.5" x 23" x 85.5"
Country of Origin
United States