2015-2017 5.0L4V TI-VCT MUSTANG COYOTE CAMSHAFT DRIVE KIT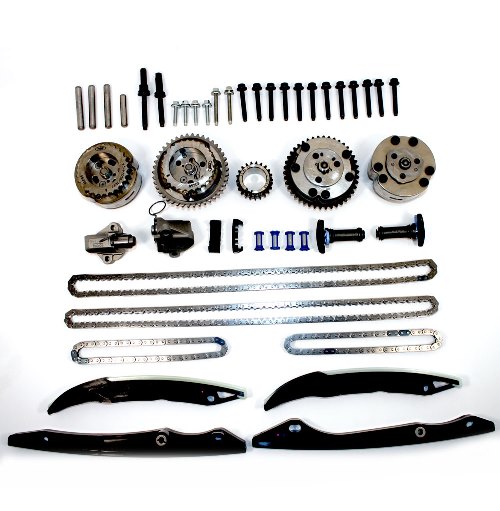 M-6004-A5015
Sold in Units of
Each (1)
Instruction Sheet
Not Available
ATTENTION:

This part is intended as a replacement part for use only in the application(s) identified in the product description. Installation of this part in a vehicle for which it is not intended may violate U.S. and Canadian laws and regulations related to motor vehicle emissions.

Camshaft drive kit for the 2015-2017, "Gen 2" 5.0L Coyote engine
Fits 2015-2017 5.0L 4V Ti-VCT Mustang Coyote engine
Kit includes new production:
Tensioner arms
Chain guides
Primary and secondary timing chains
Primary and secondary timing chain tensioners
Camshaft VCT phasers and bolts
Crankshaft sprocket
Dowel pin and fasteners
For 2011-2014 see M-6004-A504

For 2015-2017 Hi-Performance kit see M-6004-A5015B
For 2018 see M-6004-A5018
Part Type
Engine: Timing Drive Related
Warranty Availability
Not Available
Package Dimensions
9.25" x 9.25" x 12.75"
Package Weight
17.9 lb(s)
Country of Origin
United States