Due to COVID-19 staffing precautions, the Ford Performance TechLine phone system is offline. We are still here to help. Live Chat is available. Click here for contact information.
GT350 5.2L COYOTE INTAKE MANIFOLD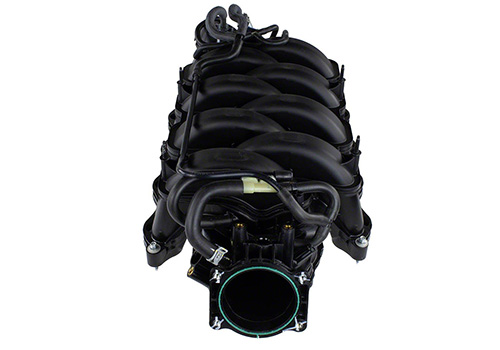 Production GT350 intake manifold assembly with "CMCV" - Charge Motion Control Valves
Requires GT350 87 MM Throttle Body M-9926-M52
Intake is tuned for 7500 RPM peak power
Fits 2015-2020 5.0L Coyote engines.
NOTE: Requires custom calibration! Calibration NOT included!
Part Type
Engine: Intake Related
Warranty Availability
Not Available
Packaged Dimensions
15" x 10.25" x 27.75
Packaged Weight
19.2 lb(s)
Country of Origin
United States