2016-2018 FOCUS RS PERFORMANCE TURBO RECIRCULATION VALVE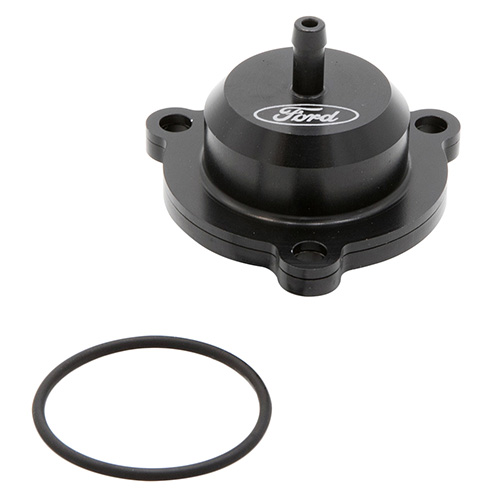 The Ford Performance Parts uprated turbo recirculation valve (TRV) is a direct replacement for the OE component.
Machined from solid aluminum with a piston-type design (compared to the OE diaphragm) the more robust design and material are suitable for vehicles in an advanced state of tune.
A diaphragm-design recirculation valve could function less effectively when the pressure differential across the turbocharger compressor housing is increased above the original operating conditions. This can cause the valve to open prematurely, leading to possible turbocharger damage due to increased turbo shaft speed.
With increased boost pressure, compressor-out temperatures can exceed the safe operating limit of the OE valve. The Ford Performance Focus RS TRV is engineered to withstand much greater temperatures while maintaining performance, making it an essential upgrade for cars running increased boost pressure.
Features:
Fits 2016-2018 Focus RS

Mounts directly on OE turbocharger

Easy installation

Suitable for vehicles running increased boost pressure

Higher safe operating temperature

Superior piston type design

Hard anodized for durability
Part Type
Engine: Intake Related
Warranty Availability
Not Available
Packaged Dimensions
3" x 3" x 3
Packaged Weight
0.25 lb(s)
Country of Origin
United States