TREMEC MAGNUM XL TRANSMISSION KIT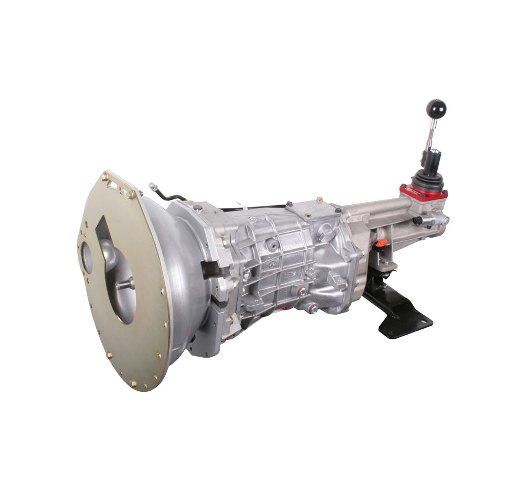 Fits: 2005-2014 Mustang GT
2.97 Gear Ratio
Trans mount isolated shifter and shift ball
700 lb-ft torque capacity
New extended length tail section designed to eliminate the semi-remote shifter
SFI-approved steel bellhousing
Reuses the OEM hydraulic clutch relase system.


Includes swap-specific steel crossmember and OE-quality rubber transmission mount,



NOTES:
Users will need to convert to a 26-spline clutch disc and 1-piece 31 spline slip yoke style prop shaft (not included).
Magnum XL transmissions are designed to accept the factory hydraulic release bearing from a 2005-current Mustang GT.
GT500 bearings may also be used but will require a custom adaptor to maintain proper stack up (not included).
2005-2010 Mustang applications are a direct plug-and-play with regards to the speedometer.
2011-2014 models will require speedometer recalibration via ECU tuning or a separate plug-in signal converter from sine to hall-efffect signal, such as the Abbott Enterprises ERA or Dakota Digital SGI-1 (Not included)
2015-2019 model installation kits are not currently available.
Part Type
Driveline: Manual Trans
Warranty Availability
Not Available
Package Dimensions
46" x 22" x 25"