TREMEC UPGRADED SUPER-DUTY T-5 TRANSMISSION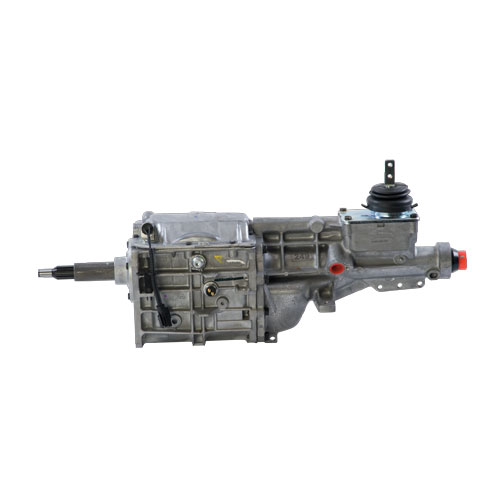 M-7003-Z
Sold in Units of
Each (1)
Instruction Sheet
Not Available

The "Fifty States Street Legal" icon means that this part has been determined by the California Air Resources Board (CARB) not to have an adverse effect on emissions when installed and used properly in the application(s) identified in the product description. Under EPA and CARB policy, such parts may be installed in vehicles driven on public roads and highways.
1979-1993 Mustang V8 only
Heavy-duty "World Class" T-5 5-speed manual transmission with short throw shifter
300 lb-ft torque capacity
Gear ratios: 1st 2.95; 2nd 1.94; 3rd 1.34; 4th 1.00; 5th 0.63
Double moly 2nd speed, 3rd speed and countershaft cluster gears
Carbon fiber 3-4 blocker rings
Improved synchronizers and bearings
1-1/16" diameter 10 spline input shaft
28 spline output shaft
7 tooth speedometer drive gear
Cobra style pocket bearing
Steel input bearing retainer
Transmission requires Mercon or Dexron III fluid
Part Type
Driveline: Manual Trans
Warranty Availability
Not Available
Package Dimensions
18.25" x 9.75" x 36.5"