TREMEC 5-SPEED HD TRANSMISSION
This part is no longer available.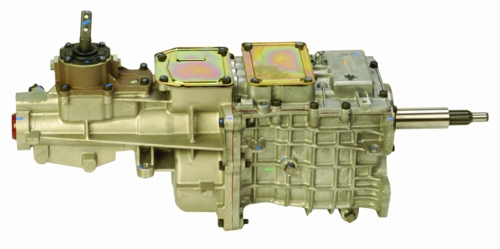 M-7003-R58
Instruction Sheet
Not Available
M-7003-R58** This is the same Tremec HD 5-speed manual transmission used in the 1995 SVT Mustang Cobra �R� models with 351 5.8L engines. It features improved synchronizers and 350 ft./lbs. torque capacity. Gear ratios starting with first are: 3.27, 1.98, 1.34, 1.00, .68. It requires a unique clutch housing M-6392-R58. To fit in 1979-93 use M-5059-A cross member. To fit in 1994-95 use above bellhousing. Modify vehicle cross member. Lengthen drive shaft 5/8' and use clutch fork E6ZZ-7515-A.
• Transmission uses Synchromesh fluid
Part Type
Driveline: Manual Trans
Warranty Availability
Not Available
Package Dimensions
12.75" x 17.5" x 34.25"