FORD PERFORMANCE PARTS BY ARB BRONCO TAILGATE JACK MOUNT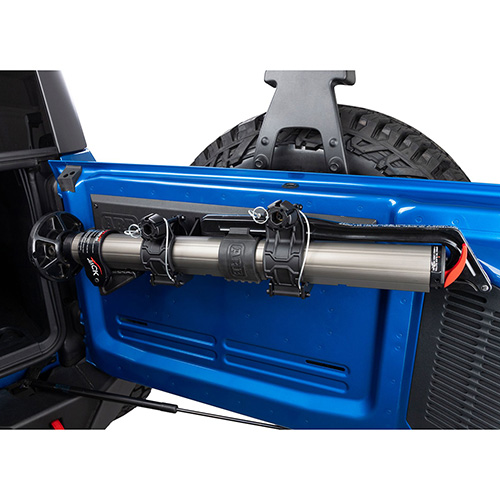 M-1830-BM
Sold in Units of
Each (1)
Instruction Sheet
Not Available
The Jack Mount stores an ARB JACK on the inside of the Ford Bronco tailgate. Keeping the JACK secure in transit and readily accessible when needed, the mount easily opens with two knobs and is rattle-proof design. The mount's durable construction and design will hold up to off-road use and ensure the longevity of your ARB JACK.
Kit includes the ARB Jack and Jack Mount
Features:
Exclusive design for the Ford Bronco

Fabricated from steel with a black powder-coated finish

Fast access by locating the jack on the tailgate

Quick-release clamps to hold the jack securely in place

Detent Pins stop knobs from twisting in transit for added security

Jack is intended to be used with aftermarket bumpers that have the appropriate provisions.
Part Type
Accessories: Off Road
Warranty Availability
Not Available
Package Dimensions
17" x 11.5" x 43.5"
Country of Origin
Thailand