460 FORD RACING PERFORMANCE SHORT BLOCK ENGINE ASSEMBLY
This part is no longer available.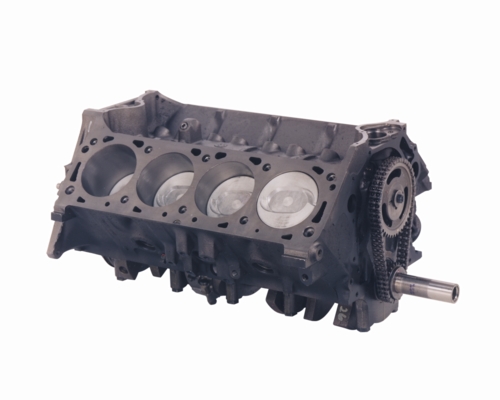 M-6009-D460
Instruction Sheet
Not Available
M-6009-D460* This high performance 460 CID 2-bolt main short block assembly includes: • Remanufactured .030' overbore block • Hypereutectic pistons (16cc dish 10.5:1 compression ratio w/CJ head) • Heavy duty forged steel connecting rods • Nodular iron crankshaft • Our "hot" Ford Racing hydraulic flat tappet camshaft M-6250-C460 • Roller timing chain • Pistons notched for CJ heads • Engine is externally balanced. Requires C-6 automatic flywheel M-6375-B460 or manual transmission flywheel M-6375-Z460 • Requires front counterweight M-6359-D460 • Same short block used to build the 535 horsepower M-6007-B460 crate engine • Built with production parts. Photo and specs may vary. • Remanufactured blocks have a clean-up cut to the cylinder head deck, align honed main bearing bore, bottom tapped holes (no heli-coils), new freeze plugs and cam bearings. NOTE: Early production 460 short blocks may require machining pistons for valve clearance when used with performance heads and camshafts.
Part Type
Engine: Short Blocks
Warranty Availability
Not Available
Package Dimensions
31" x 22" x 25"
Country of Origin
United States