5.2L "GEN 2" WATER PUMP KIT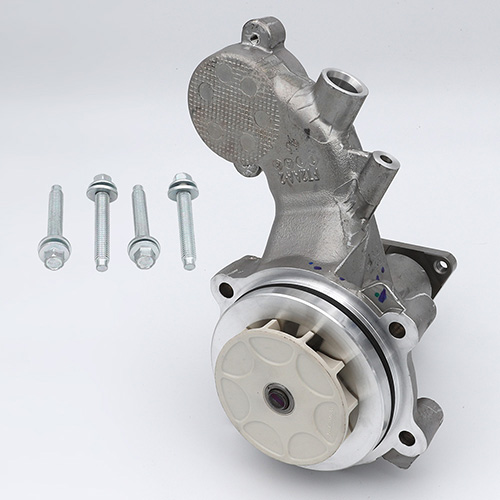 Performance water pump kit for 2011-2021 5.0L and 2015-2020 5.2L engines. Pump delivers 30% improvement in flow over standard pump. Kit is comprised of OEM components with minimum allowable tolerances to promote longevity.
Includes:
Water pump
Water pump pulley 3-bolt
Water pump hub at same height as 5.0 coyote and 5.2 non-supercharged
Water pump to block bolts included
Part Type
Engine: Cooling
Warranty Availability
Not Available
Package Dimensions
8" x 11" x 8"