The Ford Performance TechLine phone system is online. Call us at 800-367-3788.
For the hearing- or speech-impaired: Please contact the Telecommunication Relay Service by dialing 711.
1.6 LITER 4-CYLINDER LOTUS ENGINE BLOCK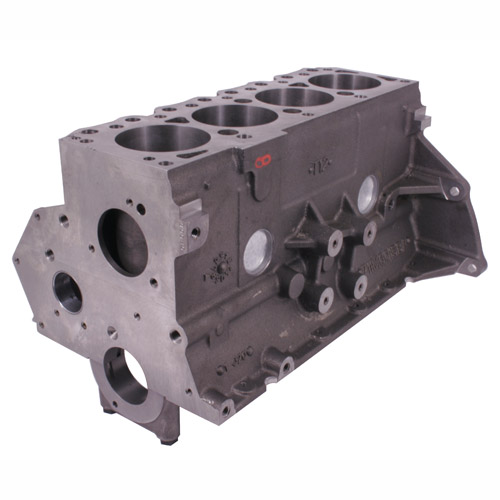 The Lotus block features an all new grey iron casting that is stronger than the original and accepts the Lotus cylinder head.
Standard 7.800" deck height with extra material for decking

Machined and delivered with cylinder bores semi-finished at 3.228 - 3.226" (81.99 - 81.94mm) diameters

Block is designed for standard bore engine builds

Lifter bore diameter: .5155" - .5145"

Block cast from 40,000 PSI grey iron

Lower clutch housing bolt bosses reinforced

Select areas around main bearing webs strengthened

Center main will accept upper and lower crankshaft thrust bearing inserts

Includes cam bearings (Installed)
Part Type
Engine: Engine Blocks
Warranty Availability
Not Available
Packaged Dimensions
20" x 15" x 14
Country of Origin
United States