302 HEAD GASKET AND BOLT KIT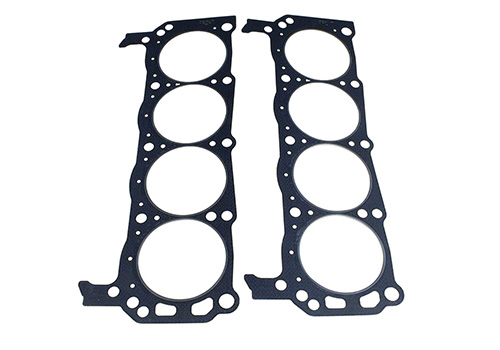 M-6051-D50
Sold in Units of
Each (1)
ATTENTION:

This part is intended as a replacement part for use only in the application(s) identified in the product description. Installation of this part in a vehicle for which it is not intended may violate U.S. and Canadian laws and regulations related to motor vehicle emissions.

Fits pushrod 302 Ford production engines

Two expanded graphite head gaskets

Compressed thickness

045"
Compressed volume 9.7 cc's G
Gasket bore size 4.100"

Includes 10 short head bolts, 10 long head bolts

Recommended for high performance applications when using a stock block
Part Type
Engine: Gaskets
Warranty Availability
Not Available
Package Dimensions
8.25" x 29.25" x 2"
Country of Origin
United States