VALVE ROCKER ARM COVER GASKET
This part is no longer available.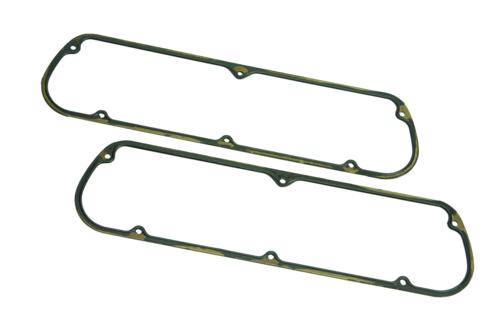 M-6584-A50
Instruction Sheet
Not Available
VALVE ROCKER ARM COVER GASKETS (SOLD IN PAIRS)

PART NUMBER
APPLICATION
DESCRIPTION/NOTES

M-6584-A50**

289/302/351W

M-6049-X306/X307

Production-type design featuring metal gasket with bonded O-ring. Part of high performance 5.0L gasket kit M-6051-D50. Designed for valve covers without a gasket lip. (does not fit M-6049-Z304DA Cylinder Heads and M-6582-BOSS/BOSSP/BOSS302/W427B/W427P Valve Covers. For these applications Fel-Pro® VS 13264T recommended)
Part Type
Engine: Gaskets
Warranty Availability
Not Available
Package Dimensions
24" x 6.5" x 8.25"
Country of Origin
United States