FORD PERFORMANCE C3 ALUMINUM CYLINDER HEAD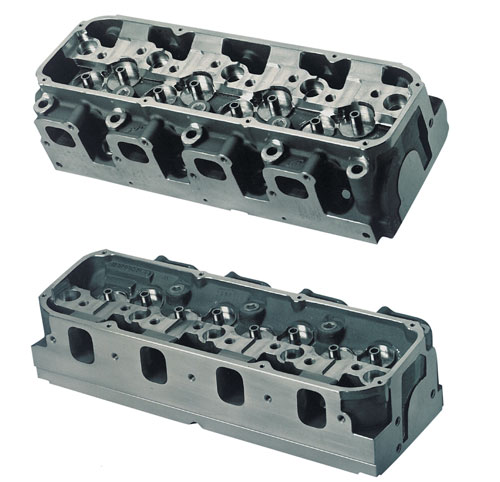 This cylinder head is no longer offered by Ford Performance. Instead, the head is available from RoushYates Parts. The contact information at RoushYates is:
Roush Yates c/o
Todd English
tenglish@roushyates.com
Direct Line: 704-360-1336
Fits 302 and 351 Ford Performance blocks
Used for Drag, Sprint Car, and Circle Track Racing
Unfinished combustion chambers, typical finished volumes range from 40cc to 70cc
Unfinished Ports - As Cast
Uses 1.600" diameter exhaust valves
Uses 2.100" diameter intake valves
Premium valve seat material compatible with titanium valves
Added water passages between combustion chambers
Cast from 356-T6 Aluminum
Uses Motorcraft AGS-series spark plugs
Part Type
Engine: Cylinder Heads
Warranty Availability
Not Available
Package Dimensions
9" x 8" x 20.5"
Country of Origin
United States