4.6L/5.4L CNC PORTED 3V RH CYLINDER HEAD - ASSEMBLED
This part is no longer available.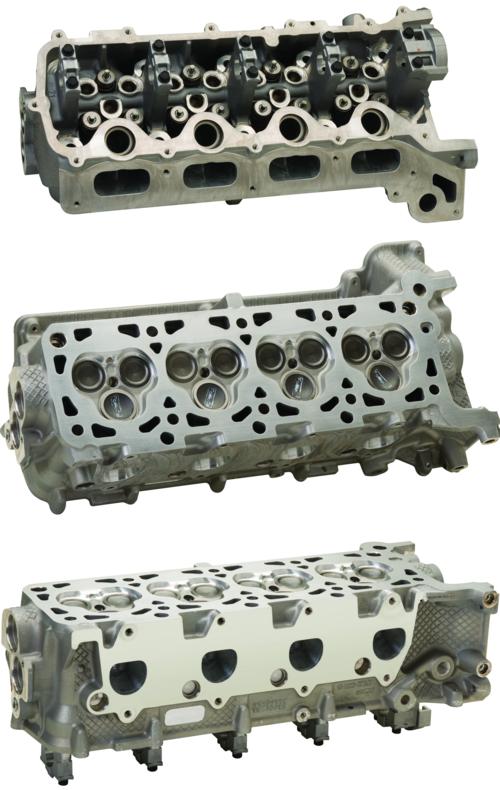 M-6049-N3VPA
Instruction Sheet
Not Available
New production cylinder head casting
No exchange required. Minimize your vehicle down time waiting for a shop to port your heads. Get a brand new head for a little more than the price of an exchange!
CNC ported to increase flow and performance
53 cc combustion chamber (Stock head is 51 cc)
Intake runner volume: 202cc (Stock 174cc)
Exhaust runner volume: 73cc (Stock 62cc)
Intake flow rate at .600 lift: 272 CFM
Exhaust flow rate at .600 lift: 190 CFM
Assembled with factory guides, production springs, valves, retainers, locks, and seals
Does not include camshaft, followers, and hydraulic lash adjusters
Use head changing kit M-6067-3V46.
Requires 2008-2010 12 MM spark plugs
Heads will fit early cars originally equipped with "High thread" design spark plugs. Spark plugs M-12405-3V12MM and ignition coils M-12029-3V recommended.
Note: Engines with late style 12MM spark plugs can be identified by coil engineering number 8L3E Engines with early style 16mm "High Thread" design spark plugs can be identified by coil engineering number 3L3E part number.
Part Type
Engine: Cylinder Heads
Warranty Availability
Not Available
Package Dimensions
11" x 9" x 21"
Package Weight
36.8 lb(s)
Country of Origin
United States