FORD RACING "SPORTSMAN" SHORT TRACK CAST IRON CYLINDER HEADS
This part is no longer available.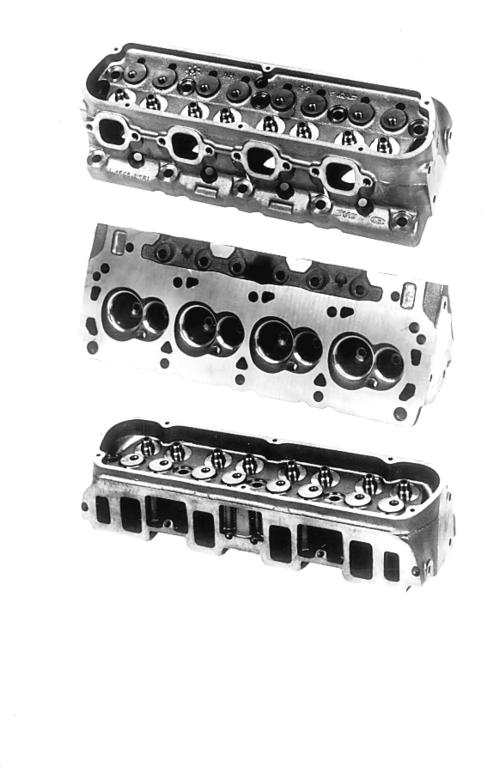 M-6049-N352
Instruction Sheet
Not Available

M-6049-N352* Bare Head (64cc Chamber) "Too Hot for NASCAR Sportsman Head"
M-6049-N352 cylinder heads have not been approved for the NASCAR Late Model Stock Series
Several casting and machining changes have been incorporated in the improved N351/N352 cylinder head to improve durability and flexibility
M-6049-N351/N352 have internal posts and ribs added to improve head gasket life by reducing head deck flexing
M-6049-N351/N352 have material removed over the intake ports to reduce weight
M-6049-N352 has improved valve seat machining to reduce "sinking" the valve seat too far into the port
M-6049-N352 has reduced intake and exhaust port volumes to better suit the smaller displacement engines (302 CID) and 351 CID engines with limited modifications that are the most popular basis for entry level oval track applications where these heads are used
M-6049-N352, intake port volume reduced 8cc with no reduction in flow due to removal of the bump required in the current port for pushrod clearance
M-6049-N352, exhaust port volume reduced 3cc with no reduction in flow to restore the port size near the valve seat which had gradually increased due to core box wear
INSTALLATION NOTES
Requires M-6564-F351/J351 roller rocker arms with offset intake valve pushrod cup
Unique header flange required
Must use head bolt kit M-6065-C351 to install cylinder heads
THESE HEADS MAKE SO MUCH POWER THAT BRAND "X" RACERS WANT THEM DISQUALIFIED FROM "SPORTSMAN" COMPETITION! Parts to assemble M-6049-N351*: M-6566-D351* Pushrod guideplate (pkg. of 8) M-6527-C311* Rocker arm studs (pkg. of 16) M-6505-A351* High-flow stainless steel exhaust valve M-6507-A351* High-flow stainless steel intake valve M-6514-A50* Retainers (pkg. of 16)
Part Type
Engine: Cylinder Heads
Warranty Availability
Not Available
Package Dimensions
9" x 6.5" x 23"