Due to COVID-19 staffing precautions, the Ford Performance TechLine phone system is offline. We are still here to help. Live Chat is available. Click here for contact information.
MUSTANG BOSS 302S 19"X9" WHEEL SET WITH TPMS SENSOR KIT - GLOSS BLACK WITH MACHINED FACE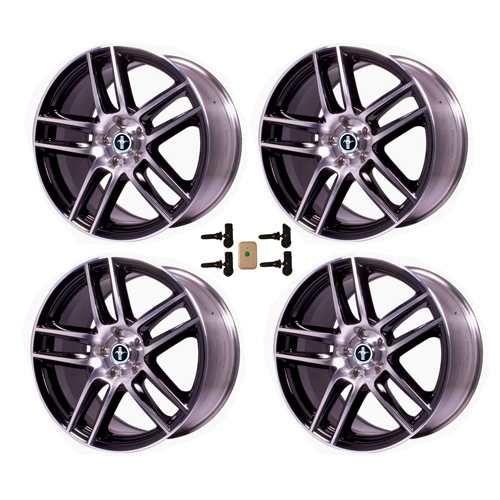 M-1007KIT-DC199LGB
Instruction Sheet
Not Available
ATTENTION:

This part is intended as a replacement part for use only in the application(s) identified in the product description. Installation of this part in a vehicle for which it is not intended may violate U.S. and Canadian laws and regulations related to motor vehicle emissions.

Wheels fit 2005-2014 Mustang GT, 2007-2012 Shelby GT500 and 2005-2014 Mustang V6

Kit does not fit 2013-2014 Shelby GT500

Kit includes four wheels and 2010-2014

Mustang TPMS Sensors and Activation Tool, M-1180-A
For wheel specs, see M-1007-DC199LGB. For TPMS specs, see M-1180-A
Part Type
Chassis: Wheels
Warranty Availability
Not Available
Packaged Dimensions
44.25" x 19" x 44.25
Packaged Weight
159 lb(s)