2017-2018 RAPTOR BEAD LOCK WHEEL TRIM RING SET - BLUE
This part is no longer available.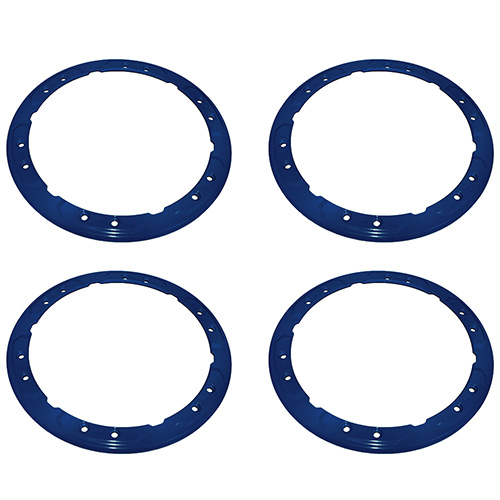 Fits 2017-2018 Raptor with the factory bead lock wheel option (64D) or Ford Performance Parts Bead Lock Wheel Kit M-1007-W1785B
Raptor Bead Lock Trim Rings provide an easy way to customize your Raptor and give your bead lock wheels a unique and awesome look!

Forged aluminum and CNC machined
Durable blue powder coat finish
Set includes four blue powder coated trim rings
Easy installation
Blue trim rings are available individually using part number M-1021-F15BL1
Also available in Orange M-1021-F15OR and Red M-1021-F15RD
Part Type
Chassis: Wheels
Warranty Availability
Not Available
Package Dimensions
21" x 21.4" x 21"
Package Weight
24.7 lb(s)