2017-2018 RAPTOR BEAD LOCK WHEEL TRIM RING - BLUE
This part is no longer available.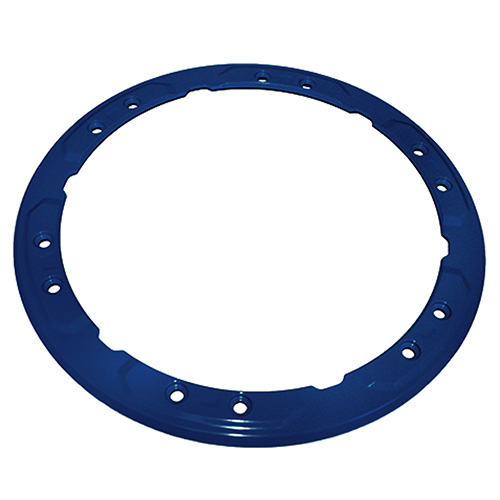 Fits 2017-2018 Raptor with the factory bead-lock wheel option (64D) or Ford Performance Parts Bead-Lock Wheel Kit M-1007-W1785B
Raptor Bead Lock Trim Rings provide an easy way to customize your Raptor and give your bead-lock wheels a unique and awesome look!
Forged aluminum and CNC machined
Durable blue powder coat finish
Includes one blue powder coated trim ring
Easy installation
Blue trim rings are also available as a set using part number M-1021-F15BL
Also available in Orange M-1021-F15OR1 and Red M-1021-F15RD1
Part Type
Chassis: Wheels
Warranty Availability
Not Available
Package Dimensions
19" x 3.75" x 19"